Yesterday we took advantage of another beautiful Fall day in Cape May. We decided to check out the Cape May Lighthouse State Park. It is at the very end of Cape May. It is an example of what the government can do right – Preserve a natural habitat without glitz or commercialization. It is just miles of wetlands and walking trails. The lighthouse, built in 1859 by the U.S. Army is still functioning today. Two previous lighthouses succumbed to the sea. It is a majestic structure, reaching 157 feet into the sky.
On the beach, not far from the lighthouse, is Battery 223. It is a crumbling concrete structure from World War II which was designed to protect against invasion by German forces. The structure was built with six-foot thick reinforced concrete walls and a thick blast proof roof; the entire building was covered with earth. The 6-inch guns had a nine-mile range. It is an interesting relic from our past. The dilapidated condition struck me as symbolic of our crumbling empire.
Once you walked into the nature preserve, a feeling of calm and peacefulness overwhelms you. Swans and ducks glide across the salt water ponds enjoying a feast of minnows. It's nature at its most pristine. Just quiet and beauty.
The walking trails wind throughout the nature preserve. They are well maintained and pristine. No trash. No beer bottles strewn about. Visitors are respectful of this place. A feeling of calm engulfs you as you venture along the trails.
But, alas, I couldn't write a post without acknowledging the human reality I witnessed walking along these trails on a stunningly beautiful sunny 58 degree day in late November. The four of us were unmasked, because masks don't work and certainly aren't necessary outside while walking.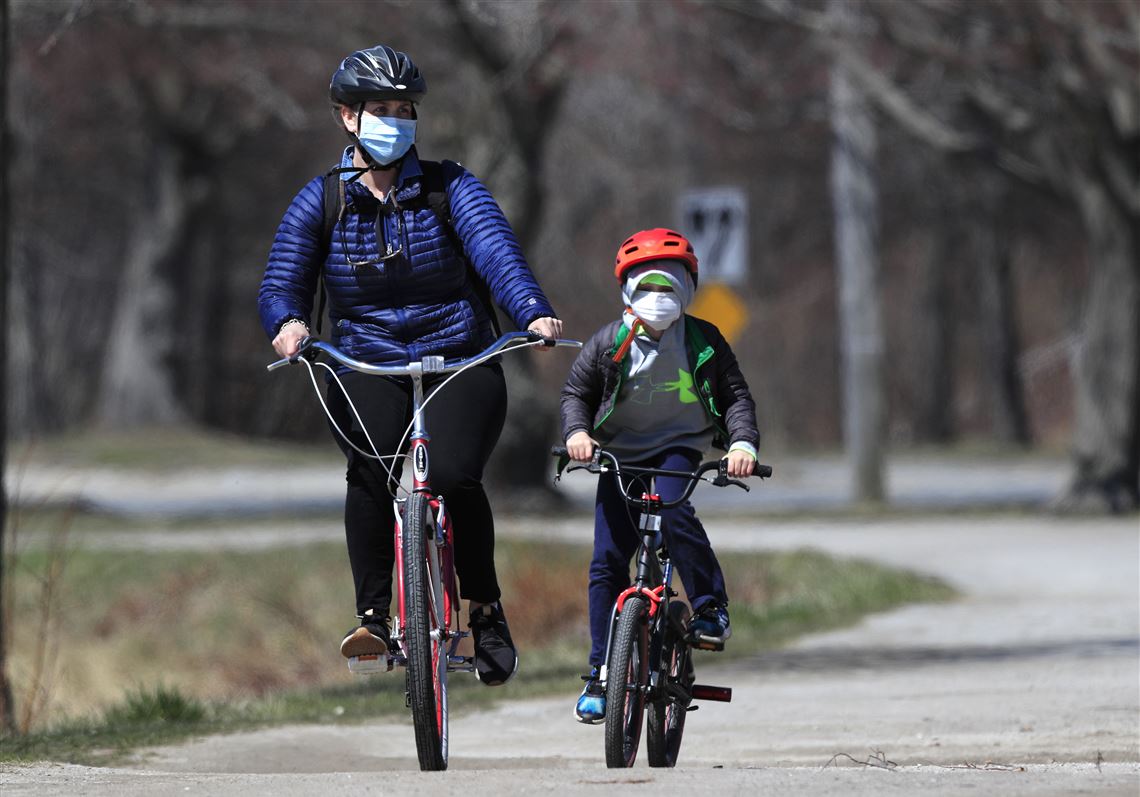 As we were driving to the park, I noticed a few bike riders on the side of the road wearing masks while biking. I thought to myself – WTF. That is completely idiotic. Then we began walking along the miles of trails. The park was moderately busy, but you passed someone every few minutes. Sadly, I would estimate that 80% of the people we passed on the trails were masked and fearful of us unmasked hooligans. I can only imagine their thoughts as they wondered why we were risking their lives by being so careless.
I was disgusted by the lack of critical thought exhibited by these people. I might have understood if it was only people over 70 years old wearing the masks, but most of these people were young. They have virtually a zero risk of dying from this flu. They have virtually a zero risk of catching it on a walking trail at a State park. But, they obediently and silently do as they are told by their overlords.
I am saddened by how easily the totalitarians have been able to use fear, propaganda, lies and misinformation to turn the vast majority of Americans into compliant sheep. It is so clear to me that this engineered flu panic is nothing more than another chapter in the scheme to enslave global populations under the thumb of global elitist billionaires who want to control us and enrich themselves. V's speech to the citizens of London captures the essence of what is happening and will happen unless the masses come to their senses.
"Well certainly there are those who are more responsible than others, and they will be held accountable. But again, truth be told…if you're looking for the guilty, you need only look into a mirror.
I know why you did it. I know you were afraid. Who wouldn't be? War. Terror. Disease. There were a myriad of problems which conspired to corrupt your reason and rob you of your common sense. Fear got the best of you and in your panic, you turned to the now High Chancellor Adam Sutler. He promised you order. He promised you peace. And all he demanded in return was your silent, obedient consent." – V speech to London – V for Vendetta

These thoughts did not ruin my day, but they are constantly bubbling below the surface as I observe the downward spiral of this country. Hopefully, the Cape May Lighthouse beacon will represent the shining light of truth that will help us avert a historical shipwreck of epic proportions.
-----------------------------------------------------
The corrupt establishment will do anything to suppress sites like the Burning Platform from revealing the truth. The corporate media does this by demonetizing sites like mine by blackballing the site from advertising revenue. If you get value from this site, please keep it running with a donation. [Jim Quinn - PO Box 1520 Kulpsville, PA 19443] or Paypal
https://www.theburningplatform.com/2020/11/29/silent-obedient-consent/